My cat even helps me with legal requirements, tax and stuff.
I decided to disable all comments since there is the need to conform to the General Data Protection Regulation (GDPR). Feel free to drop some lines via e-mail or get in touch via the provided social media channels. If you want to know in detail what this site is doing with your data, enjoy reading this Privacy Policy (its lengthy result is the help of an online helper tool).
---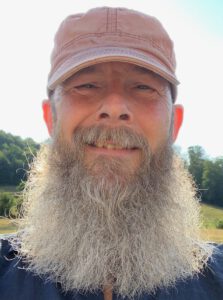 I am a Designer for Electronic Media and choose projects because of a topic or problem I am interested in. These subjects vary, and their media format had varied as well: from film to e-learning, interactive stories, installations and websites. But within the recent years I specialized in mobile app design. Therefore I focus to give updates on these activities mostly.
My main occupation is to teach audiovisual media at the University of Applied Sciences, Media Department, Detmold, North Rhine-Westphalia, Germany. Some supervised projects of gifted students with a decent quality level will be referred here as well.
I am a dedicated Apple Developer and build one purpose apps all by my own for over 10 years. This is where the "One" comes from. Therefore I need to let apps go from time to time, because of lack of capacity. This is always sad, but will make room to concentrate on new projects. Let's see what subject will get my attention next…